The Most Hottest Exhibition in 2021 !
The China Educational Equipment Exhibition had been held in Xiamen International Expo Center from April 25 to 27. Compared with other exhibitions held in early this year, the CEEE seemed not to be affected by the social situation and still attracted a great number of audience. That's why we called it the most hottest exhibition in 2020.
We know that education is the foundation of a nation and student is the hope of future, so how to improve our education equipment? How to improve our education quality? How to provide a better learning environment for our students? These question are worth pondering. The ASTOUCH may present some solutions. We introduce our new built in 8px PCAP touch interactive whiteboard and also Interactive Black board beside many inter active solution .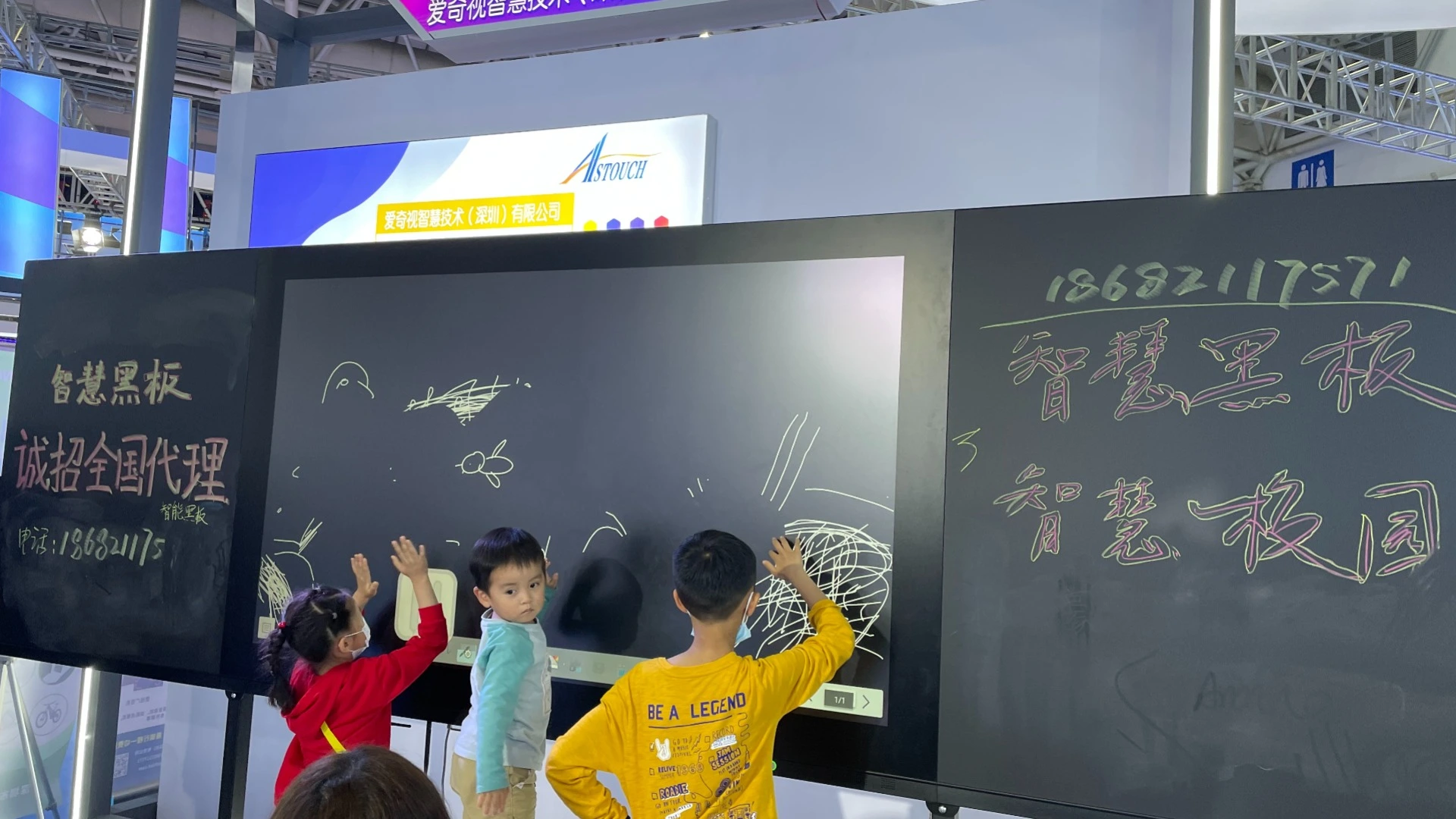 In recent years, classroomeducation quality, as one of the most initial factors that affecting the mental health of teenagers, has become a focus for education industry. As part of Interactive industry, Astouch has always committed to "technology innovation, improving living environment and life quality", and will never steps back in protecting our teenager's mental health. Therefore, we also displayed products specially designed for education quality in the CEEE.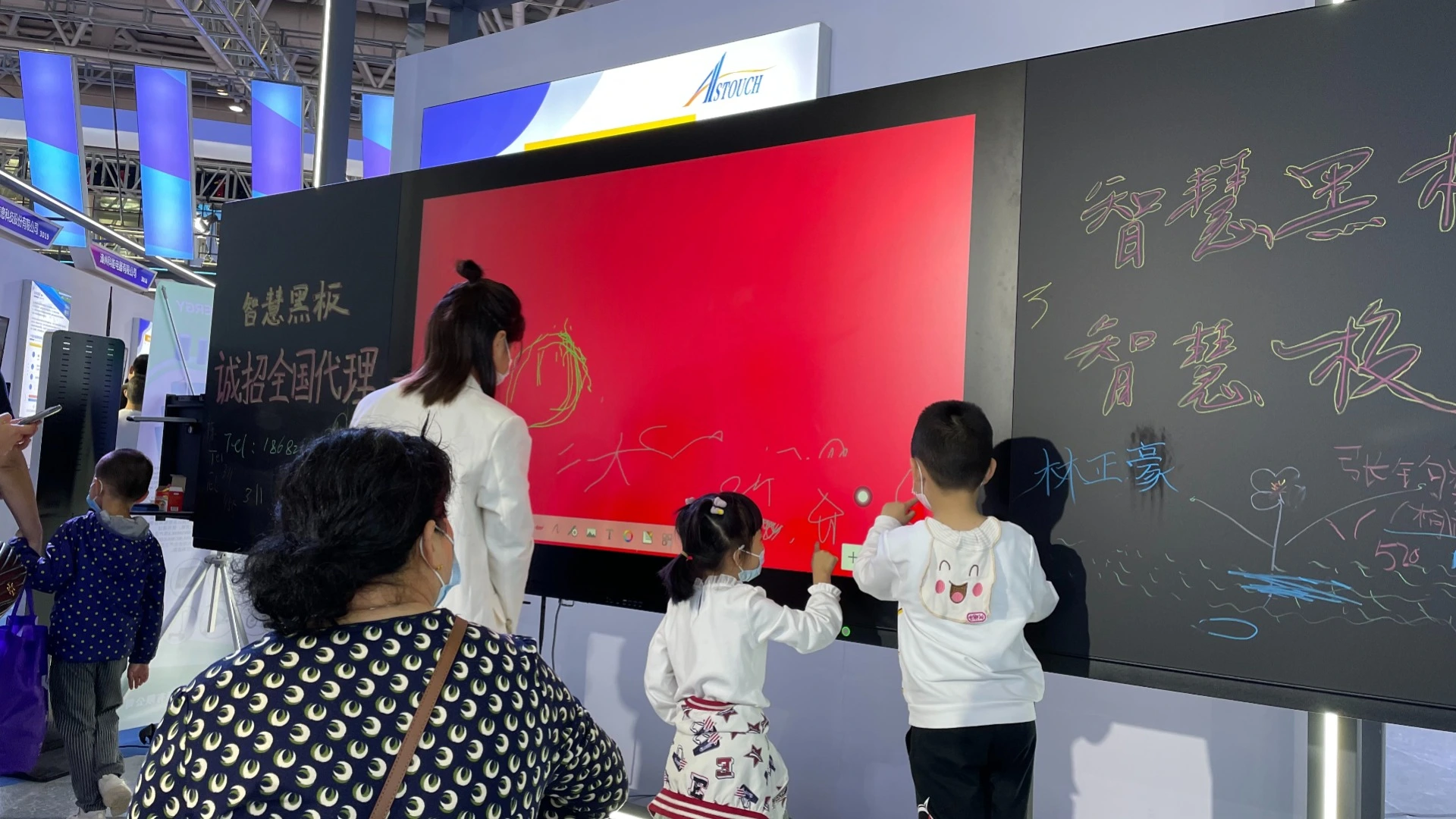 The products on show this time are mainly for conventional classroom quality improvement and intelligent classroom education improvement.
Conventional Classroom Quality Improvement
We aim to create a interactive Whiteboard that can provide infrared and the latest touch screen technology. This solution combines interactive technology with huge ease of use.
nteractive whiteboard in a single touch

Wireless mirroring

Connectable with any TV box
4K Ultra HD resolution;

Hardware lock;

Android 8.0 - system included;

Wall fixing bracket included;
Intelligent Classroom Education Improvement
Astouch interactive smart blackboard is integrated with interative screen and magnetic blackboard, it has 20 touch points, and nano touch, full flat, water proof; the screen is anti glare and eye protection; it is built in android system with different specs. and OPS optional.
All Function Integrated in one

10 point touch , sensitive interactive

Anti-glare glass, 4K UHD

Fixed whiteboards

Dual System Switch Freely

Slim Design

QR code sharing
Why choose Astouch?
Technology: led by senior professors/doctors, special software/hardware team, sustainable product upgrading
Quality: average sales volume of 5,000pcs/month CCC and ENEC certified eye protection drivers shipped to China, Europe and Australia
Service: technical support
If you're interested in Astouch classroom lighting solution, please feel free to contact us.