ASTOUCH Technology (Shenzhen) Co., Ltd.
E-Mail:sales11@astouchlcd.com
TEL:+86 755 32823168
Address:4F, North Bdg 1, MeiTai Hi-tech Park, Guanlan Str. 1231, Shenzhen, China
E-Series - MTK 9632 chipset - Interactive flat panel
E-Series - MTK 9632 chipset - Interactive flat panel
Model NO. Series E android 11
Minimum order quantity:1 piece
Accept Min order:No
Supply Ability:5000 piece / Month
Country of Origin:Shenzhen,Guandong,China
Stock Time:5 - 10 Days
Product Description

Model Description

Astouch Interactive Flat Panel Displays are designed with infrared and the latest touch screen technology. This solution combines interactive technology with huge ease of use.

Available in 55", 65", 75" , 86" and 98'' features:

Interactive flat panel in a single touch;
Wireless mirroring;
Connectable with any TV box;
Video call to your family or coworkers via webcam connection;
Natural IR writing experience, for entrepreneurs, teachers and students;
4K Ultra UHD resolution;
Hardware lock;
Android 11.0 - system included;
Wall fixing bracket included;
Wifi / Bluetooth included and SLOT for OPS PC;
3 year warranty with equipment collection after registration on the website.
What do you get with this technology?
More effective communication

This solution allows you to do a briefing with everyone involved and simplify team communication. Present the desired content and get immediate feedback. At the end, share the summary and essential notes for more efficient communication.

Presentations with more quality

Creating high-quality multimedia presentations is easier. Integrate applications, videos, access to web content and present ideas or products on a 4K display. Captivate your audience with creativity and high impact!

Simplified accesses

Eliminate compatibility issues and access restrictions. In addition to the HDMI inputs, use the screen sharing software on any device or operating system (Windows, Android or Mac) and easily download the app.

More productivity

Make your teams more qualified and productive through internal training in a collaborative environment that encourages the sharing of knowledge and experiences. The included survey software allows you to check whether each training has achieved the proposed objectives.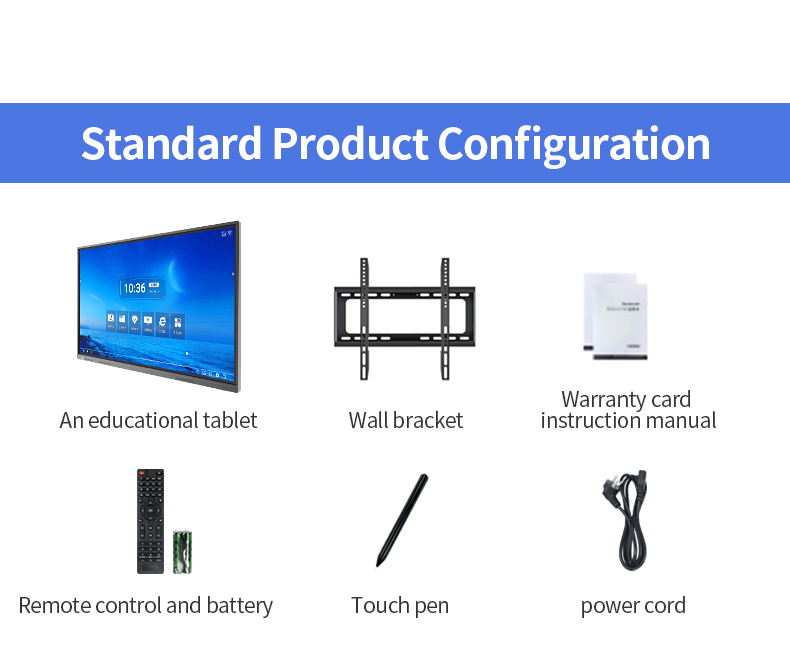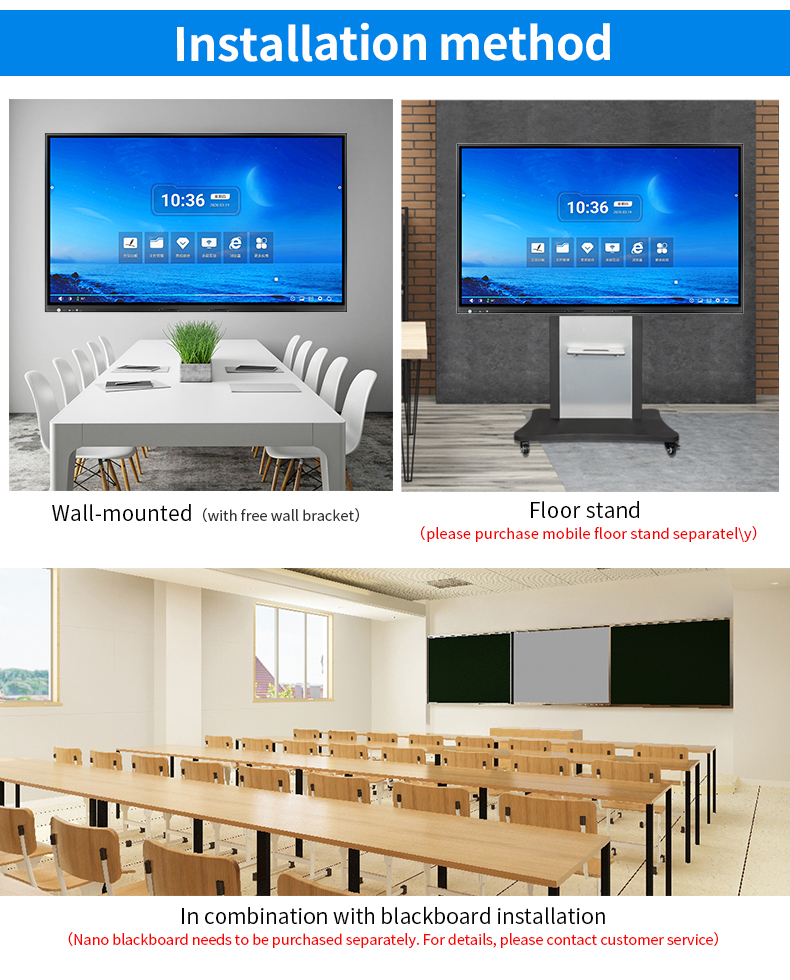 20 Point Multi-touch

Touch panel technology, which allows 20 simultaneous multi-touch, enables interactive group work.

Ultra Sensitive

Thanks to the innovative touch technology we use on Astouch Series E interactive screens, we offer a more realistic typing and touching experience than ever.

Android 11.0

Enhance your productivity with the excellent performance of the advanced integrated Android 11.0 module.

Loud Speakers

Play audio in the most natural and clear way, even in the largest classrooms, with powerful 15W*2 speakers.

Screen Size Options

Astouch Series E offers suitable sizes for all sizes of classes with its 55", 65", 75", 85", 86"and 98"wide screen options.

4K Ultra UHD

With its 4K Ultra UHD resolution panel, Astouch Series E offers great viewing experience from any angle and distance.

Screen Mirroring

You can easily share the screens of your Windows, Mac, Chromebook, Android or IOS devices with Astouch Series E.