Interactive Whiteboards Enhance Distance Learning
As educational institutions adjust to new restrictions on in-person contact necessitated by the ongoing COVID-19 pandemic, more primary and secondary schools are joining universities in adopting a distance learning curriculum for the foreseeable future.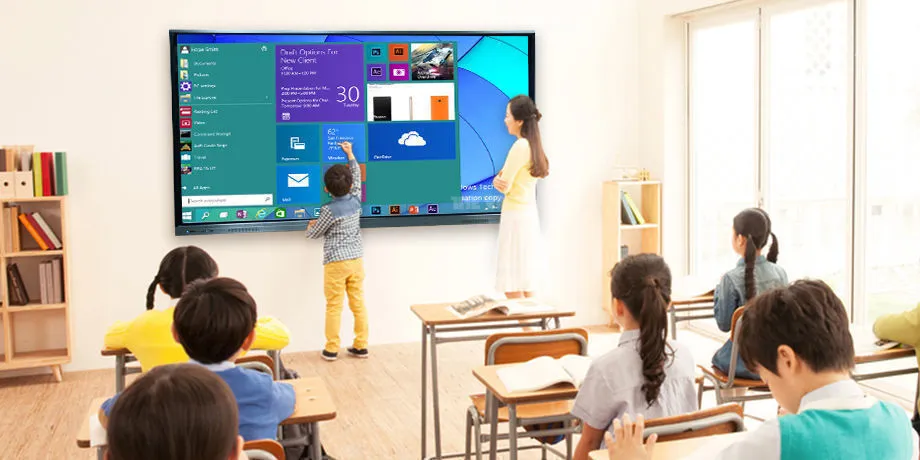 While learning remotely definitely solves the social distancing issue, it also poses many challenges for educators and students alike.
For example, primary — and some secondary — students are more visual learners, so something other than a barrage of worksheets or lectures must be used to capture and keep their attention. Additionally, certain subjects require group collaboration and interaction to develop appropriate problem-solving skills.
Fortunately, technology is keeping pace with the COVID-19 crisis and now there are many tools on the market aimed at making early childhood education and secondary education simpler for schools choosing a remote learning format.
Interactive Whiteboards for More Successful Online Education
Because the age of the students factors into their ability to pay attention and acquire the internal motivation skills necessary for successful distance learning, technology that boosts engagement and allows for collaborative work is being used to help students get more from their online classes.
In simple terms, an interactive whiteboard connects a display surface to both a projector and a computer. The projector transfers the image on the computer's monitor to the board's surface. Users can control the computer using a mouse, or even their finger or a pen, depending on technology.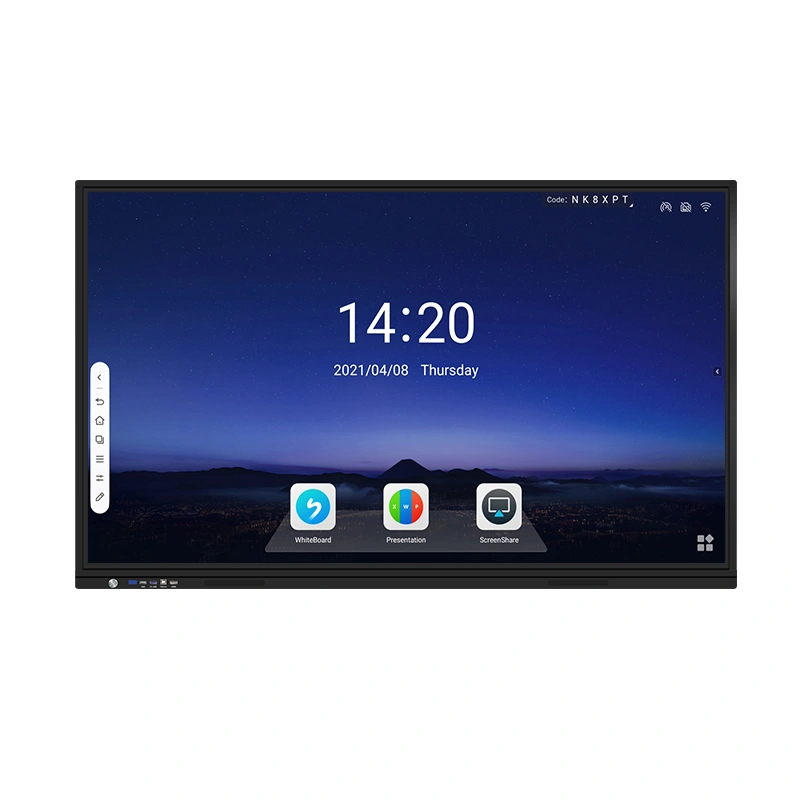 The whiteboard itself can be mounted to a wall or installed on a floor stand for easy mobility.
The exciting news about interactive whiteboards is that using them has correlated with a 16% gain in student achievement. This is due to some of the inherent features in these boards that help students more easily understand and pay attention to key ideas, such as:
Handheld voting devices for students to record responses to questions, with a corresponding graphic that shows the percentage of students providing a correct answer. This feature is associated with a 26% gain in understanding.

Graphics, such as downloadable pictures, video clips from the internet, graphs, and charts, and other visuals to relay information in a way that is compatible with how students in earlier grades learn. This feature is associated with a 26% gain in understanding.

Additional applications that help reinforce the learning experience, such as virtual applause, uncovering information hidden behind objects, and drag-and-drop applications. These practices achieved a 31% increase in achievement.
However, educators leveraging the power of these whiteboards should use a series of best practices to ensure students get the best results possible. These include:
Ensuring that visuals focus on important information and don't include too much text

Adding discussions about the right and the wrong answers when using voting devices

Organizing information into small, easily digested segments

Ensuring that students understand the "why" behind the correct answers, instead of only focusing on the "wow" of the technology.
Interactive whiteboards have the power to produce a fundamentally sound learning environment that engages students and does not overwhelm teaching staff. However, they must be used thoughtfully and with a proper understanding of their full range of advantages to ensure good classroom etiquette and strong scholastic experience.